Audiotree Music Festival is returning to Kalamazoo, Michigan
to showcase new and emerging artists, all curated by Audiotree Live.
Hooligan writers decided to highlight the artists we're most excited about.
By Colin Smith

Describing the three-piece instrumental outfit Khruangbin to a friend typically includes listing
several genres: soul, funk, psychedelic, surf, '60s Thai music, acid rock, jazz. Pick your favorite combination of the list and you'll be describing at least one of their songs. The trio from Houston, Texas initially started in part by discovering a shared love for Afghan music and playing in a gospel band. That might alone is an indicator of their wide array of influences. What's especially impressive about the band is how full they've crafted their sound with just three members. They are largely an "instrumental" band, to describe them reductively, but you'll often forget to think about the fact there's no singer.
You'll Dig it If You Like:
Music that not defies genres through their shared love for music of all forms.
Because they are inspired by so much of the world's music, they have something for everybody.
Saturday / Main Stage
5:00 PM

By Caitlin Wolper

Diet Cig combines saccharine pop with substantive, revengeful lyrics like "I want to hold a seance / For every heart I've broken / Put them all in a room / And say 'Get over it.'" A whimsical duo, Diet Cig's Alex Luciano and Noah Bowman make music for people who know what it's like to be dainty and angry all at the same time. While their music slips into the indie pop category, there are punk inflections layered throughout, creating a familiarly DIY vibe.
You'll Dig It If You Like: Charly Bliss, Speedy Ortiz, and Palehound.
Saturday / Main Stage /
1:45 PM
By Anna White
Chicago-based Melkbelly is a noise-rock family band, composed of Miranda Winters, her husband Bart Winters, his brother Liam Winters, and close friend James Wentzel. Their 2017 full-length debut, "Nothing Valley", is simultaneously sludgy and jagged, all angular guitar lines and dark fuzz. It's sometimes hard to make out exactly what Miranda is sing-talking through the haze, but her delivery carries more than enough power on its own, careening from melodic to frenzied as she barks and whines over the calculated din. You're going to want to be near the front for this one, and get ready to sweat.
You'll dig this if you like: Sonic Youth, The Breeders, art school experimental punk
Sunday / Main Stage
12:00 PM
by Jessica Mindrum

It's not too often that I find an artist where after hearing just one song I know I'm in for it. But I was when I first heard Common Holly after her song "Lullaby" from her debut full-length "Playing House" popped up on my Discover Weekly playlist on Spotify. One line in particular stayed with me: "So if you give me your bad words, I'll take them quietly/They show me your pain, not a reflection of me." That profound human insight is something Common Holly shows throughout her entire record, in concise lines that make the world around you feel that much clearer. Her writing is then paired with instrumentation that ultimately creates a melancholy that is heart-wrenching but so addicting. She opens up the festival on Sunday--don't miss her.
You'll dig if you like: Julien Baker, Phoebe Bridgers, Half Waif, Lucy Dacus, Big Thief
Sunday / Main Stage
12:50 PM
by Genevieve Kane

Major Murphy is a trio from Grand Rapids that just released their much anticipated debut album, No. 1. Major Murphy has accumulated a following since the drop of their first EP Future Release backin 2015. It was a year later when they melted our minds with the single Mary, released in 2017. Major Murphy once again claimed a spot in our hearts and Spotify libraries. Their lyrics are melancholy, yet the songs themselves are dreamy and upbeat. You can tell that Major Murphy took their time crafting the album, the result of which is a very beautiful and honest repertoire of songs that are painfully relatable.
You'll dig this if you like: Midwestern DIY bands, such as Deeper and Slow Pulp, that make music you can dance and cry to at the same time.
Sunday / WIDR FM STAGE
5:45 PM

by Sara McCall

Pulling from so many post-genres, it's difficult to place Slow Mass as specifically post-anything. With a sound that moves through moments of serious rage, math-y guitars, beautiful yet gritty harmonies from singers Mercedes Webb and Dave Collis, powerful and impressive drumming, and some dark energy it'd be difficult to not be incredibly wowed by Slow Mass. If you want a new favorite Chicago post-hardcore band DON'T MISS THIS SET.

You'll dig this if you like: Metz, Ovlov, or have rage in you at all.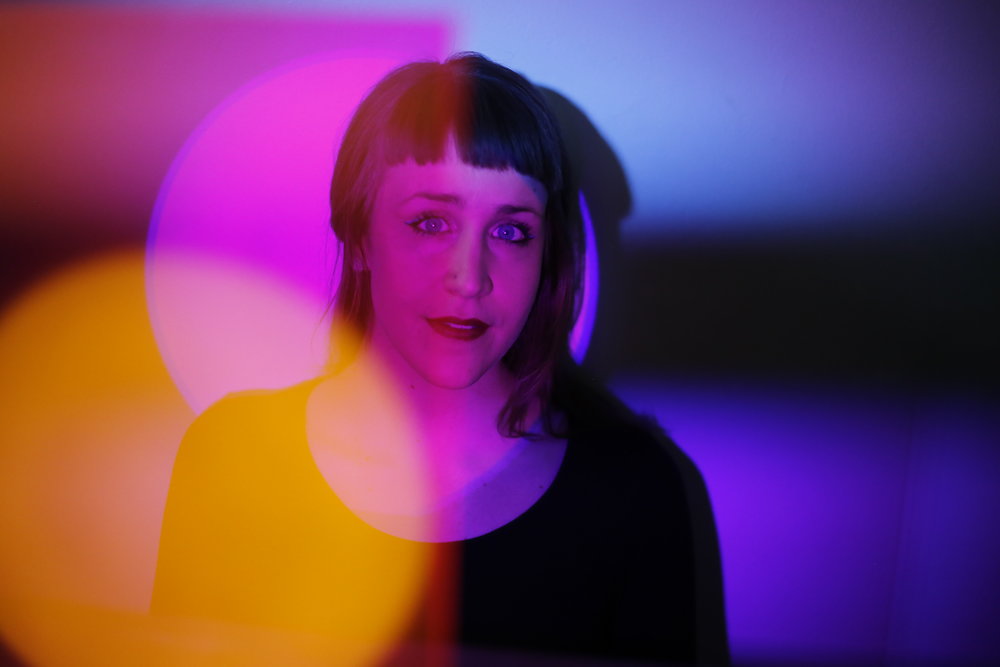 WIDR FM STAGE / Saturday
1:15 PM

Sometimes a musician comes along and you can feel their genius on every square inch of a record. Enter VV Lightbody, Chicago flautist and lyricist whose debut record Bathing Peach is so sharply composed and arranged it makes it one of the best releases from Chicago this summer.
VV Lightbody's melodic lyrics sit atop a lush, vibe-y lounge-y sound producing a beautifully well done listening experience you're gonna want to chill hard on. Don't miss it.

You'll dig this if you like: Caroline Says, Cate Le Bon, Weyes Blood, or if you're just stoked on some flute.
 
Sunday / WIDR FM STAGE
2:15 PM
By Rivka Yeker
Chicago-based, Michigan-born post-rock band Lume is a set you don't want to miss. All-consuming in both sound and presence, they will hit you with long, melodic, passionate songs, all of which are inspired by a sort of contained chaos that is impossible to pinpoint the exact feeling of which it is. They are a band that tells a story through song, be sure to take the time to check out this mid-day explosion of sound.