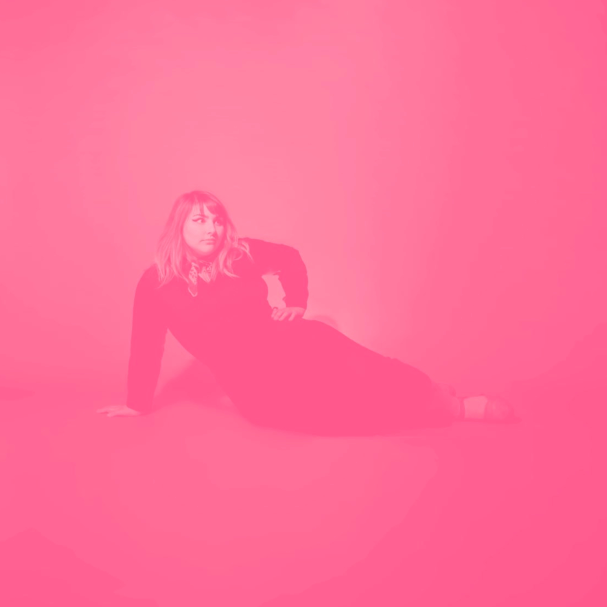 kississippi
'easier to love'
Sunset Blush available April 6th.
by Arthi Selvan
Kississippi's new single, 'Easier To Love,' makes you want to twirl around a sunlit apartment, spring breeze coming through the windows, wearing the outfit that makes you feel like the hottest person in the room, and hanging out with just yourself and your cat. The catchy lyrics have me singing along with the front-person, Zoe Reynolds, "Up to now I've given all I got / You can always keep it if you want / I'll make myself easier to love" while reminiscing on all the relationships I've been in where I've been told that I am hard to love.

In conjunction with their December release of the single "Cut Yr Teeth", these singles feel more grown up than their 2015 EP We Have No Future, We're All Doomed. While the softness of this Philadelphia-based band is still apparent in this new single from their new album, Sunset Blush, which will drop on April 6th, there's an ever-feeling presence of refinement.

The parts that helped this band score an opening spot on Dashboard Confessional's US tour hold true: strong vocals, poignant lyrics, solid drum beats, melodic guitar riffs, and rhythmic bass lines, but all cultivated into one powerful single about celebrating independence and careful vulnerability.

The single starts off with cool synth overtones and brings in elements that allow Reynolds' voice to sound more unadulterated. The climax of the song takes a pause before the crescendo of head-banging drums and reappearance of room-filling vocals. This gives this single, and hopefully the new album, a more sophisticated feel, like they have graduated from the dreamy lo-fi punk to the powerhouse pop punk that is about to take over music.
Catch Kississippi on tour with Dashboard Confessional and Beach Slang below:
3/26 – Raleigh, NC @ The Ritz
3/27 – Charlotte, NC @ The Fillmore Charlotte
3/29 – Brooklyn, NY @ Brooklyn Steel
3/30 – Boston, MA @ House of Blues
3/31 – Silver Spring, MD @ The Fillmore Silver Spring
4/02 – Asbury Park, NJ @ Stone Pony
4/03 – Cleveland, OH @ House of Blues
4/04 – Cincinnati, OH @ Bogart's
4/05 – Detroit, MI @ St. Andrew's Hall
4/06 – Grand Rapids, MI @ 20 Monroe Live
4/07 – Louisville, KY @ Mercury Ballroom
4/08 – Lawrence, KS @ The Granada Theatre
4/09 – Denver, CO @ The Summit Music Hall
4/13 – Portland, OR @ Roseland Theatre
4/14 – Seattle, WA @ The Showbox
4/16 – Sacramento, CA @ Ace of Spades
4/17 – San Francisco, CA @ The Fillmore
4/18 – San Diego, CA @ House of Blues
4/20 – Anaheim, CA @ House of Blue
4/21 – Hollywood, CA @ Hollywood Palladium